Add-Vantage Infrastructure
Using technology, analytics and processes to help the health system:
There are five basic components to designing an integrated risk adjustment and quality program:
Analytics
Targeting
Intervention
Submission
Compliance
Realizing the promise of value-based care:
from comprehensive clinical data to actionable analytics, several factors contribute to successful population health management implementation. Listen to our podcasts to gain insight on the key issues for health care organizations considering their transition from fee-for-service to value-based care.
Manage compliance DHA & HAAD with medical necessity requirements on every patient case:
Medicare and Medicaid reimbursements represent a significant portion of most providers and payers operating revenues
payer denials management
Provider denials management
We help deliver better solutions for payers, hospitals, doctors, pharmacies, health plans, governments, employers and the millions of lives they touch.
Add-Vantage Integrated Healthcare solutions HealthCare expenses increasing Rapidlywith Add-Vantage Control, Monitor, Analyzeand manage Expenses
Add-Vantage Medical Edits Rules Authorization, Eligibility, Claims Submission & Resubmission To Serve Insurance Companies, TPAs, Hospitals, Clinics & Regulators
Add-Vantage ERP & CRM Solutions Clouding system, Easy to use & User friendly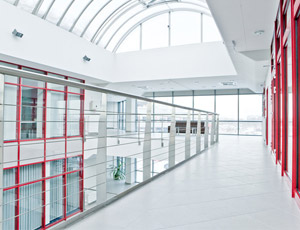 Add-Vantage Medical Edits & PBM are well authorized and compliant with Regulators such as DHA, HAAD, UAE, KSA, and others
Winsoft Add-Vantage enables checking and alerting on potential mistakes and reviews in medical coding Medical Necessity Checks &eRX Interaction all our edits are accredited and authorized to meet international standards of WHO
Add-vantage is totally independent and is based on guidelines from recognized bodies such as CMS, AMA, ADA, local authorities, and other recognized societies.
The Add-Vantage Knowledge Base provides all healthcare information systems Insurance management,ePrescription , codes edits and more - with the medical edits, medical necessity and drug data, and SDK necessary to integrate medical and drug data in a way that best meets clinician's needs for maximum functionality and usability.
Winsoft solutions welcomes any other ways of integration by clients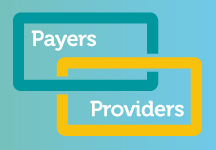 It is time for Payers and Provider to collaborate creating value for patients which is both the ultimate goal and an increasingly critical competitive advantage for health care payers and providers worldwide. Payer organizations are being challenged to manage funding gaps and improve the care of members within a changing regulatory environment. Add-Vantage Health care enable provider transforming their business models to deliver cost-competitive services that improve patient outcomes and deliver sustainable growth for the organization.
Check for possible interactions between a patient's entire medication regime — including prescription, OTC, herbal, supplement or foods. The most powerful drug interaction checker available, Winsoft Solutions provides a ranked listing of all possible interactions, and a description of each reaction. Includes: Drug to Drug – Drug to Allergy – Drug to Nutrient – Drug to Alternative medicine – Drug to food … etc
Drug-drug
Drug-allergy
Drug-nutrient
Drug-alternative medicine
Drug-food
Winsoft letter to Providers & Payers about ICD-10 / ICD-9 Grouper readiness

Winsoft has issued letters to hospitals and insurance companies Fee-for-Service providers emphasizing the importance of readiness for ICD-10 and reminding them of the resources available from Winsoft Solutions to meet their requirements from DHA & HAAD or any international regulatory authority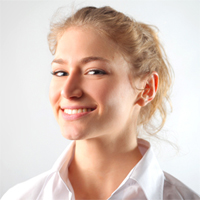 Experience medical cost savings and improved patient health through innovative and unique Add-Vantage Services for payers & providers, with Medical Necessity Edits, PBM and Drug Data Base
Gorges Petrus
Marketing Manager
At Winsoft Solutions, I feel proud to be handling the global relationships especially with American Partners. Winsoft is one of the best Healthcare Systems providers across the region established on honesty and reliability
Project Initiation:
• Review scope & objectives
• Prepare detailed project plan
• Prepare Communication Plan
• Steering Committee Initiation
• Agree deliverables acceptance
Current Situation Assessment
• Study of the existing business processes
• Identify the problematic areas
• Redesign and recommend improvement to the business processes "To-Be-Processes".

Development & Implementation
• Configure solution
• Prepare Data Templates
• User training
• prototype design
• Fine tune design
• Re-test the system
• Migrate Date
• Verification of the production

Go-Live & Post-Implementation
• Go Live Readiness Assessment
• Go - Live
• On Site Support